Monthly ArchiveMarch 2012
Kingdom Hearts 3 Sora on 29 Mar 2012
As previously posted, Kingdom Hearts 3D came out in Japan today. If you haven't already, scroll down to see the intro and opening gameplay of the game. We got some more pictures and info such as screens of the limited edition 3DS and what the insides of the box look like.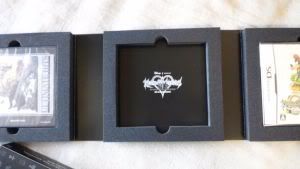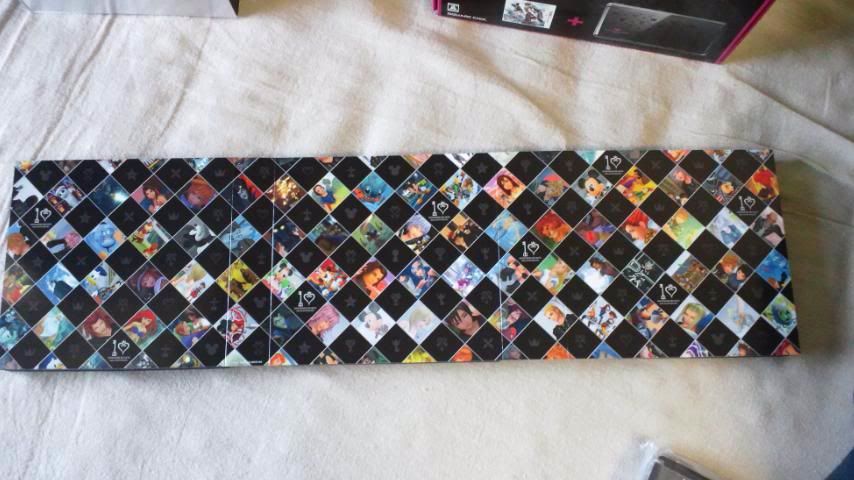 If you notice in the last screen, you will see the words "Original Soundtrack".  Square Enix has details about the CD soundtrack on their website. You can listen to previews of select BGMs. I've got to tell you, they sound AMAZING!
SE Site – http://www.square-enix.co.jp/music/sem/page/kh/3d/
Source: 3DSvlog
Kingdom Hearts 3 xVentus on 29 Mar 2012
The game was released just a short while ago, and already we're keeping our eyes and ears open for gameplay videos and walkthroughs.  Thank you Nobunaga of kingdomhearts3.org for bringing these two crucial videos to mind! The first video is the opening to Dream Drop Distance, in a link,  followed by the first 17 minutes of gameplay. The quality is not perfect, but we will hopefully be seeing new videos soon!
Kingdom Hearts 3 xVentus on 28 Mar 2012
We had a few more things we wanted to show you in honor of today! Ten years ago, Kingdom Hearts touched our hearts and took us on a journey we will never forget. Today, the opening chapter to the end of that journey has begun. Whether Sora's journey will continue beyond KH3, or end there, it will always be an unforgettable factor in all of our lives. Without further ado, I present to you 2 more anniversary pieces we worked on within the staff! Thank you for being such loyal readers!
Kingdom Hearts &Kingdom Hearts 2 &Kingdom Hearts: 358/2 Days &Kingdom Hearts: Birth by Sleep &Kingdom Hearts: Coded &KingdomHearts3.net Sora on 27 Mar 2012
Behind the scenes, the KH3.net staff have been discussing what we could do in honor of Kingdom Hearts 10th anniversary. One of the suggestions was to make some sort of video involving some of the top favorite moments. The first part involves Kingdom Hearts, Kingdom Hearts Birth by Sleep, Kingdom Hearts Chain of Memories, and Kingdom Hearts 358/2 Days. The second part will include Kingdom Hearts II, Kingdom Hearts RE:Coded, and Kingdom Hearts 3D. I hope you enjoy the video as much as I enjoyed creating it. Feel free to comment, like, and pass along this video to your friends.