Kingdom Hearts 3 Taryn on 31 May 2012
Time for a short update!
We have some screen shots of Riku talking with Mickey in KH3D — Mickey, we apparently will see only in the Country of the Musketeers and Symphony of Sorcery.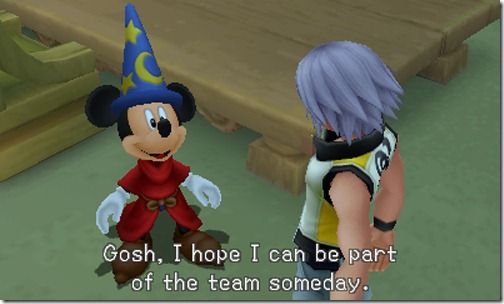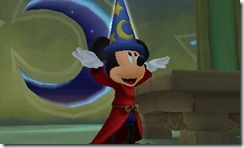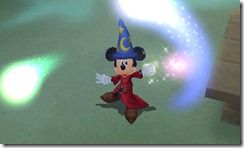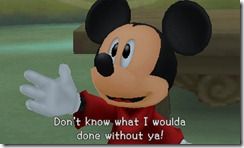 Also, as for voice cast, we will be hearing most of the voice actors from previous games:
Haley Joel Osmet as Sora; David Gallagher as Riku; Hayden Panetierre as Xion; Jesse McCartney as Roxas and Ventus; Quinton Flynn as Lea; and Leonard Nimoy as Master Xehanort.
And as well, here are a few shots of Sora and Riku on The Grid.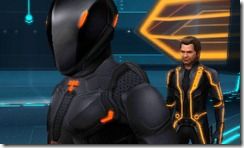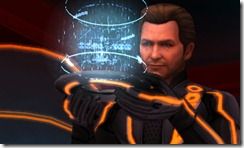 Source: Siliconera
Kingdom Hearts 3 Sora on 30 May 2012
If you don't remember, Nomura was interested in doing an HD Collection for the Kingdom Hearts series. He also talked about trying to solve the problem of the games being across so many platforms. Along with that, Nomura talked about putting Kingdom Hearts on consoles. Now, we're getting a very awesome rumor. The rumor is coming from a guy that recently leaked a CastleVania game for the 3DS. The rumor is that an HD remake will be announced at E3 for Wii U, PS3, and Vita. The Remix will contain remakes of the games and include extra side quests. The Wii U version is supposedly going to connect to the story of 3D.
Remember, this is a rumor. This is based on speculation so you should take it with a grain of salt.
Source: DualPixels

Artwork &Disney &Kingdom Hearts: 3D &Square Enix Taryn on 29 May 2012
Taking a moment to sift into the past, has anyone ever wondered where the idea of Kingdom Hearts — combining a Final Fantasy-like world with Disney, of all things — came about? Nomura explained to Nintendo president, Satoru Iwata, that when the possibility of Disney working together to create a game with Square came about, he offered himself to the challenge; it wasn't a smooth start at first, for when Nomura introduced to Disney his image of the main character, Sora, they were somewhat appalled. Rather than the keyblade we have become accustomed to Sora wielding today, the original weapon Nomura had in mind was a chainsaw.
See the pictures below for some of the ideas Nomura had for Sora.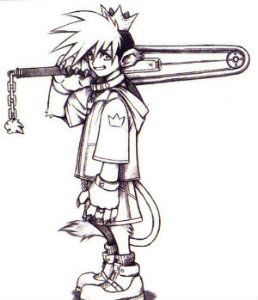 On the left is Sora with his chainsaw; of course the idea of a character massacring enemies with a saw wasn't going to fare well with Dinsey.
Going on to speak of Kingdom Hearts 3D, Nomura delved into the details of where the Dream Eaters derived from. As it turns out, Nomura was inspired by two things: pets he had as a child and Nintendogs. That's right, Nintendogs – apparently, though the concept on virtual pets itself was amiable to Nomura, in the back of his mind he always wished his pets could battle with others they met.
Source: Siliconera
Kingdom Hearts: 3D Sora on 29 May 2012
As noted earlier in a news article, Kingdom Hearts 3D had some nasty bugs hidden away in the game. One stopped you dead in your tracks with no way to continue the game. The problem is now solved with the latest patch for Japanese KH:3D owners. You can easily download the patch by scanning the QR code or by downloading it from the eShop.
I'm hoping that the international copies of the game have the bugs fixed from the start. Square usually updates the games with the international release so I'm sure many of you won't be encountering these critical glitches.
Source: GoNintendo
Kingdom Hearts: 3D Sora on 17 May 2012
Earlier today I posted about the Mark of Mastery Kingdom Hearts 3D Special Edition that is hitting North America. Included inside were several goodies that you won't find anywhere else. Some people have been asking if the special edition will be hitting Europe and other countries. The answer is sadly, no. Coming from the Official Kingdom Hearts Twitter, the version is exclusive to North America. Keep in mind that the 3DS is region locked, which means you can't import the special edition and play it. Sorry! It seems like you're out of luck if you don't live in North America! This includes Europe, Australia, and other areas.
Source: NintendoEverything