Sora on 07 Oct 2007 02:10 am
Kingdom Hearts Coded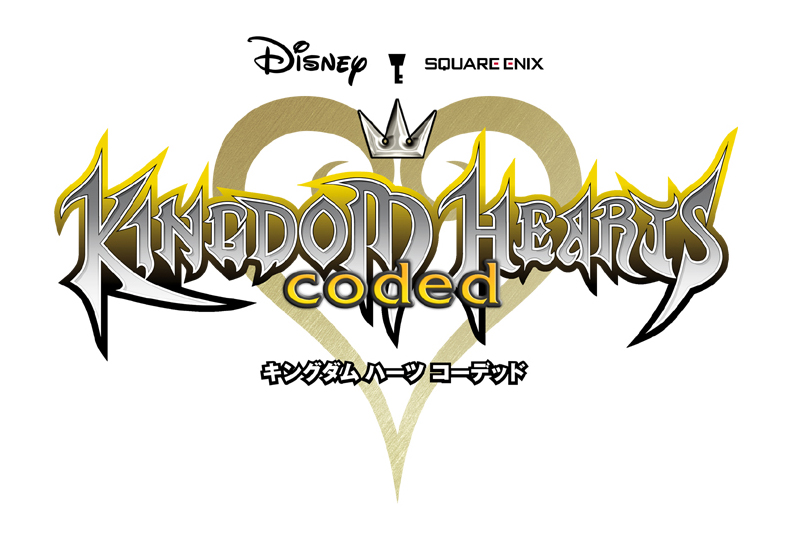 Part of the 3 new installments of the Kingdom Hearts series, focusing on Sora and Jimminy Cricket, this game has been consider Chain Of Memories 2 since the style of the gameplay and the story, this game assembles Sora in his old clothes, which it might be or after Kingdom Hearts 1 or before Kingdom Hearts 1. The worlds we see in this game are Traverse Town and Destiny Islands. Disney characters in this game are Mickey and Jimminy Cricket. This trailer will explain better the game.
Trailer Description:
When the video begins, we are introduced with a series of images, followed by the words "Kingdom Hearts: New Concepts and Game Titles." Right after this, the ending to Kingdom Hearts 2 plays, followed by the phrases "The secret ending has been dealt with, and the worlds extend once again" and "flow".
The screen fades back in to Jiminy Cricket and the phrase "Kingdom Hearts: Chain of Memories". He is peering into his journal, noticing a phrase he cannot remember writing. It reads "You need to return, to heal the wounds". This phrase seems to alert Jiminy in some way, as he runs off to report the finding to King Mickey. The king is startled by the discovery, but only replies with "Only he is the one who can solve it."
We fade in and out to Sora standing on the beach at Destiny Islands. He is wearing his Kingdom Hearts 1 style clothing, but he is only shown as computer data being transmitted.
When the image of Sora dissapears, a battle scene commences. As Sora is movning blocks around to finsish a puzzle game, heartless are attacking from all angles. The gameplay mecahnics seem very odd. After the puzzle is finished, a command called "Debugging" appears on the screen. After being activated, Sora moves extremely quickly and then vanishes.
The last scene includes Sora aned Mickey in Traverse Town. Mickey says to no one in particular "I was here on that day." and "Let's speak truly".
Scans:

333 Responses to "Kingdom Hearts: Coded"
Pages: « 1 2 3 [4] 5 6 7 » Show All
Pages: « 1 2 3 [4] 5 6 7 » Show All
Leave a Reply