Taryn on 23 Jul 2012 11:43 pm
I assume it may be within the range of some of your interests that there shall be a release of an XL 3DS; the top screen will now covet a length of 4.88 inches and the bottom 4.18 inches. And a bigger top screen means better 3D action.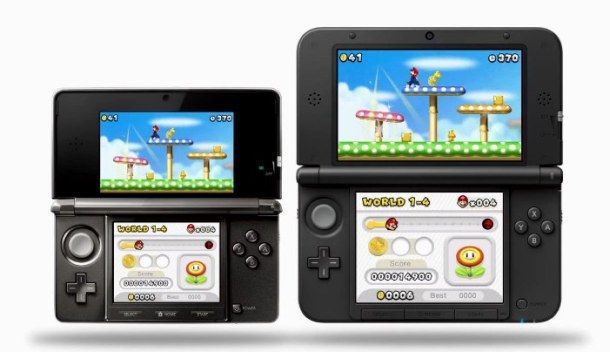 Of course size isn't the only thing that matters. ;D The battery life on the original 3DS ranged from 5 hours with 3DS games and 8 for regular DS games; the 3DS XL has increased that to 6.5 and 10 hours, respectively.
The 3DS, along with some improvements to the buttons and case, has a better anti-glare screen, too.
For $199, the 3DS XL will be sold in the US starting August 19.
One Response to "Release of the 3DS XL"